This year our Easter assemblies are encouraging pupils to think about what gives them hope. Hope is an incredibly powerful and important thing to us all. Hope can give us courage and can help us to carry on when things are hard. This year we wanted to look at the power of hope and the living hope that we have in Jesus' resurrection.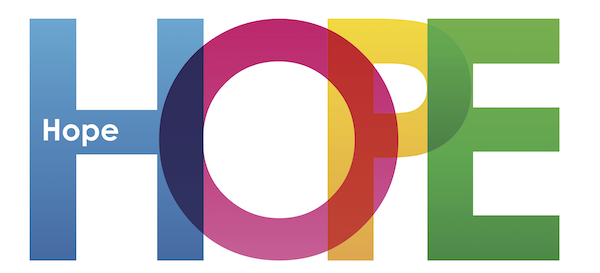 To introduce the theme of hope we are looking at the Global Goals for Sustainable Development that were launched by the United Nations four years ago. In 2015, 193 world leaders agreed to a series of seventeen goals created to make our world a better place, to help end poverty, fight inequality and to stop climate change. These goals seek to shine light into dark places and dark situations and they exist to bring hope that by the year 2030 our world can be a better place than it is today.
Before exploring the Easter story and the living hope we have in Jesus' resurrection (1 Peter 1:3) we are also introducing pupils to the band Switchfoot as the lead singer, Jon Foreman has stated that "Hope deserves an anthem" and that he believes "Hope waits in the shadows and it shines brightest in the dark and broken places, in restless pursuit of the lonely and forgotten." We explain to pupils that we believe there is no situation so dark that hope cannot shine through, and we're using this as our link to the Easter story.
Before finishing our time we want, as we often do, to show faith in action. Following on from our Valentine's assembly where we introduced pupils to the organisation Tearfund, we are focusing on the fact that the motivation behind Tearfund's work is found in their faith in Jesus and his resurrection. The hope that they have, motivates them to bring hope to millions around the world in very practical ways and they "won't stop until poverty stops."
As I finish this post, I will end by asking you to think about the questions we are encouraging pupils to consider. What brings you hope? And what can you do to bring hope to others?
Happy Easter – The Lord Has Risen!
Oskar