Just before the summer holidays began we had the opportunity to speak to pupils in Auchmuty and Glenrothes High and encourage them to make the most of their time off from school. This year, our end of year assembly focused on taking a break, as we encouraged pupils to use the summer to take a break, not just from school, but from a couple of other aspects of our daily lives that can often leave us feeling a little stressed or overwhelmed.
We began by focusing on Genesis 2:2-3 and explained to pupils that at after completing his creation, God didn't rest because he needed to but because he wanted to demonstrate that for us, as humans, it's important to rest. We emphasised to pupils that it's important for us to rest, not only during holidays, but throughout our day to day lives and then went on to focus on a couple of different things pupils could take a break from over the summer.
The two areas we wanted to encourage pupils to take a break from were the news and their mobile phones. With regard to the news, we encouraged pupils to actively engage with the news but addressed the fact that many people are finding that the stories that we are hearing reported on a daily basis are often upsetting and overwhelming. In order to help with this we focused on the Happy Newspaper, a publication that is in distribution around the world, published here in the UK, which seeks to remind people that there are many great things happening around our world that are worth reporting and celebrating. We encouraged pupils to seek out positive news stories in order to help them maintain a balanced perspective of the world around them, while engaging in current affairs.
We also encouraged pupils to take a short digital detox over the summer, leaving their mobile phones at home or switching them off for a couple of days as research continues to show that taking a break from our digital devices can help to improve our mental health.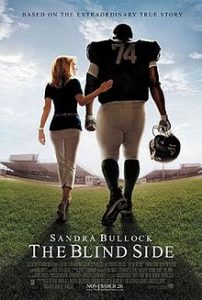 We finished our time by focusing on the story of Michael Oher , an American Football player who, as a homeless teenager, was given the biggest break of his life, when he met Sean and Leigh Anne Tuohy, who looked after Michael and eventually went on to adopt him. Michael's story is one that has captured the attention of people around the world and in 2009 it was made into the movie The Blind Side. We finished our time with pupils encouraging them, not only to take a break over the summer, but to think about who they could give a break to by helping them in one way or another.
The summer holidays are all too quickly coming to an end but as I mentioned above, it's important to build rest and relaxation into our everyday lives. Perhaps as the holidays draw to a close, and for many the normal routine kicks back in, it's a good idea for us to reflect again on Genesis 2:2-3, and to think about how we can ensure that during the busyness of our weekly schedules we stop and rest and to think again about how we can help others to rest too.